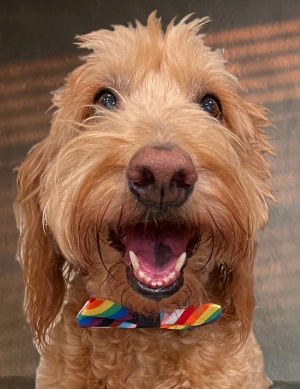 Bianca joined FCE in 2014 when she began her training to be a Therapy Dog. Bianca has since been certified by Therapy Dogs International.
Bianca's focus is working with all of the clients at FCE in any way she can help.
In January 2018, Bianca received an honorable mention in the Arizona Attorney Magazine.  See Bianca in the News here!