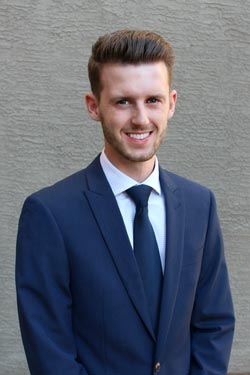 Mr. Brace received his master's degree in Marriage and Family Therapy from Arizona State University. During his undergraduate, Mr. Brace doubled majored and received a bachelor's in Communication and a bachelor's in Family and Human Development. Mr. Brace is a Licensed Marriage and Family Therapist and has experience working with families and their children who struggle emotionally and behaviorally.  Throughout his work with families, Mr. Brace has become more trauma informed and has led trainings on the impacts trauma has on children in the foster care system.  Working with teenagers is another area Mr. Brace has focused on by helping them work through the developmental stage of emerging adulthood, improve family/relational dynamics, and create appropriate short term goals to be accomplished.
Prior to Mr. Brace joining FCE he worked in private practice providing couples therapy with a focus on helping couples repair their relationships following a betrayal.  Couples therapy is a unique form of therapy and Mr. Brace has received extensive training by completing an externship in Emotionally Focus Therapy (EFT), which is a method that is empirically supported with its effectiveness with treating distressed couples.  Mr. Brace is also Level 1trained in Gottman Method Couples Therapy and continues to work with couples to achieve relational growth.
Joining FCE Mr. Brace has focused his therapy practice on working with high stressed family systems, strained co-parenting relationships, running the Co-Parenting with Boundaries course, and being an active provider with the Intensive Family Transformation program.
Having experience working with couples, families, and divorce has helped Mr. Brace in his practice as a Marriage and Family Therapist understand the complexity of the family system and how to best approach a family unit to ensure relational growth.
Contact Mr. Brace