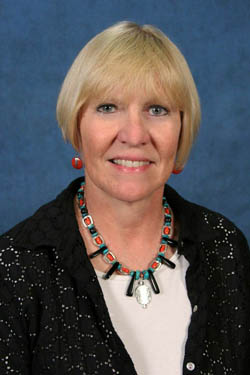 Retired Judge Snyder Hyatt retired from the Maricopa County Superior Court bench in March of 2015, where she served for 20 years.  During this time, Judge Hyatt completed assignments in both the Criminal and Civil Departments, including a total of ten years in the Family Court, three of which were as the Presiding Family Court Judge.  Immediately prior to her appointment as a Judge, Judge Hyatt served as a Superior Court Commissioner.  Prior to serving on the bench, Judge Hyatt served the legal community in a number of roles, working as a criminal staff attorney for the Arizona Court of Appeals, as a prosecutor for Maricopa County, and as a prosecutor for Queens County, New York. She received her law degree in 1985 from St. John's University in New York and a Bachelor of Science Degree in 1976 from Arizona State University.
During her judicial career, Judge Hyatt presided over several of Maricopa County's Problem-Solving Courts, including the Adult Criminal Drug Court, the DUI Court, the Domestic Violence Court, the Mental Health Court, and the Family Drug Court.  She has also served on several state-wide committees during her career, including the Committee on the Superior Court and the Committee on the Impact of Domestic Violence and the Courts, as well as several Maricopa County committees, including serving as Co-Chair of the Specialty Courts Committee and as liaison to the Family Court Behavioral Health Committee.
Judge Hyatt has also served her community as a member of several boards of directors for non-profit associations, including Sober Living Communities d/b/a New Journey halfway house, the Arizona Association of Family and Conciliation Courts, the Friends of the Court, Inc., and the Arizona Association of Drug Court Professionals, to which she was recently elected President for the 2015-2016 term.
Judge Hyatt now joins the providers at Forensic Counseling & Evaluations, PLLC in an effort to continue helping children and families resolve conflict — this time in an out-of-court setting.  Judge Hyatt will offer services at FCE in the areas of:
.
Areas of expertise:
Parenting Coordinator
Consultation
Family Law Master
Mediation, including Joint Mediations with Dr. Weinstock
Contact Judge Hyatt